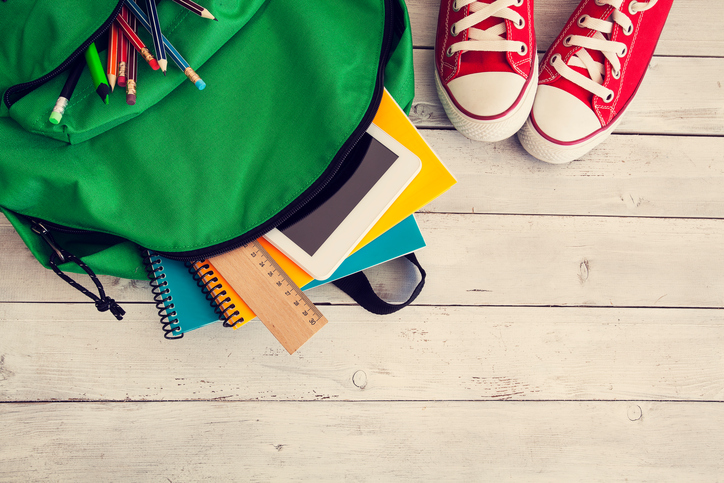 While summer is still in full swing, the annual back-to-school hustle isn't far off. Whether you have kids in Pre-K or high school, Huntington Learning Center shares the following five tips to help parents start the school year off on the right foot:
Get Organized:
Now's the time to get everything prepared for the school year. Set up a homework area that is comfortable, well-lit and free of distractions. Prepare an organization system for homework and any paperwork that comes home for the parents. Stocking up on brand-new school supplies can get your child excited about the year ahead of them, and don't forget to grab a new planner for the student to stay on top of assignments.
Do Some Refresher Work:
Incorporate school work into your child's schedule as the first day of school approaches. To practice writing, have your child keep a daily journal on the things they did during the day, and integrate reading in the nightly routine. If possible, pull out any workbooks or assignments from last year and review the material with your child.
Get Back Into Routine:
Summer schedules are oftentimes more relaxed than during the school year, so prepare your children for school once again by implementing the school routine a few weeks before school actually starts. Begin enforcing an earlier bed and wake time that are similar to the school year routine and think about getting a family calendar started.
Review Expectations:
Strong parent-student communication is a key to success, so establish an open communication system. Before the school year starts, be open with your child about your expectations about performance and assignment completion. When the syllabus comes home, walk through the upcoming year with your child, discussing large projects or tests and how to best tackle them.
Talk About Goals:
Goal-setting can be a powerful tool. Talk with your child about the things that he or she would like to accomplish or change this school year on both the academic level and others. If your child had any difficulties last year, let him or her know you are there to help and want to maintain open communication about school.
Source: Huntington Learning Center
Published with permission from RISMedia.